Disaster Restoration Services in Philadelphia, Pa
First Choice Restoration – The Restoration Specialist
First Choice Restoration provides a full range of disaster restoration services, including Coronavirus sanitation of your home or business.
First Choice Restoration, a fully certified restoration company serving all your disaster restoration and cleanup needs relating to storm, mold, fire, smoke, and water. We have over 35 years' experience in providing certified disaster restoration services, including water damage restoration, fire damage restoration, mold remediation, storm damage remediation, carpet cleaning, deodorization, and contents cleaning. First Choice Restoration has helped many residential and commercial property owners mitigate their damages through our highly trained, certified staff, and state of the art disaster restoration equipment.
Fire & Water Disaster Restoration Services
Commercial or residential fire and water damage restoration needs to be handled by a local certified restoration company. Having a professional take care of your damage will ensure your home or business is restored to its original condition. We use the highest quality products and latest restoration techniques to bring your residential or business property back to a safe and presentable condition. Our disaster restoration services are available 24/7, when the unexpected happens, we're ready to help.
Fire Damage Restoration
Regrettably, fires can ignite in any structure due to accidents or negligence. Even more unfortunate is the toxins that fire and smoke release into your home or office. Smoke, ash, and oily soot can lead to extensive corrosion, discoloration, and lingering powerful odors. Once the fire is out, and the fire department has left, First Choice Restoration will begin the fire damage cleanup and we will restore your home or office like it never happened. No matter how small or large your smoke or fire damage is, First Choice Restoration has assisted thousands of property owners in restoring their home or office.
Water Damage Restoration
Water damage caused by heavy storms, leaky or burst pipes can be severe and costly. The longer the property and its contents are exposed to wet conditions, the more damage will need to be repaired. Furthermore, it can also lead to health and safety issues due to the buildup of mold, mildew, and other forms of bacterial.
Water damage restoration services include restoring your home or business to pre-damage conditions by the removal of water, decontamination, and drying all materials such as; drywall and carpets which can absorb water and can sometimes develop bacteria and mold. We advise our clients concerning water damage and how it relates to the creation of toxins behind walls, under floors, in ceilings, and below roofs.
View our image gallery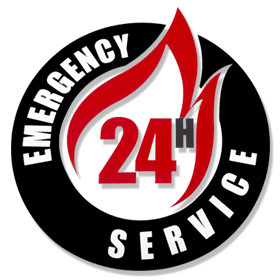 Our Specialized Services Include:
Removal, Cleaning, Drying of Personal Property
Complete Disinfection & Sanitation of Your Building
Odor and Mildew Control
Structural Drying and Dehumidification
Why First Choice Restoration
First Choice Restoration is a licensed and insured provider of emergency cleanup and disaster restoration services. Our team of highly qualified disaster restoration professionals provides a timely cleanup consistent with the highest standards of quality. We service all forms of damage caused by water, fire, wind, and storm damage. We also offer mold assessment and mold remediation as well as emergency roofing repairs. With many licenses and certifications and over 35 years' experience, no job is too big or small for First Choice Restoration.
Our Qualifications include the following Licenses and Certifications:
Licensed General Contractor

Certified Mold Assessor

Certified Mold Remediation

Certified Home Inspector

EPA Certified Lead Safety Renovator

Certified Water Damage Restoration Technician (IICRC)

Certified Applied Structural Drying Technician (IICRC)

Certified Fire and Smoke Restoration Technician (IICRC)

Certified Health and Safety Technician (IICRC)

Certified Applied Microbial Remediation Tech (IICRC)

Disaster Building Inspector
First Choice Restoration has locations in Philadelphia, Pennsylvania, New Jersey, Maryland, and Delaware, which means we are only minutes away from helping you mitigate your residential or commercial damages. Each First Choice Restoration office throughout the Greater Philadelphia area offers support from our certified and experienced disaster restoration service technicians who have helped many homeowners and business owners throughout the greater Philadelphia area and beyond.
Our Service area includes
Philadelphia, PA,

Bucks County, PA

Chester County, PA

Delaware County, PA

Montgomery County, PA

New Jersey  (Central, North, South)